Support for you and your bub
The Butterfly Maternity Pillow's distinctive wedge-shaped design supports both your lower back and your growing bump. Made by mums who know, the body-hugging Butterfly wings cradle your bump, aligning your hips and lower back and dispersing pressure evenly to ensure deep rest.
More
Breastfeeding & beyond
You want only the best for your bub, so we created only the best for you. With its dual-use design, the Butterfly Maternity Pillow can be used for breastfeeding and even propping up your little one as they grow.
Our Butterfly Nursing Cover instantly transforms your trusty Butterfly Maternity Pillow into a supportive, portable and comfy nursing pillow for you and for bub. 
Nursing Covers
Non Allergenic

90 Night Risk Free Trial

100% Australian Made & Manufactured

100% Compostable Packaging

World Wide Shipping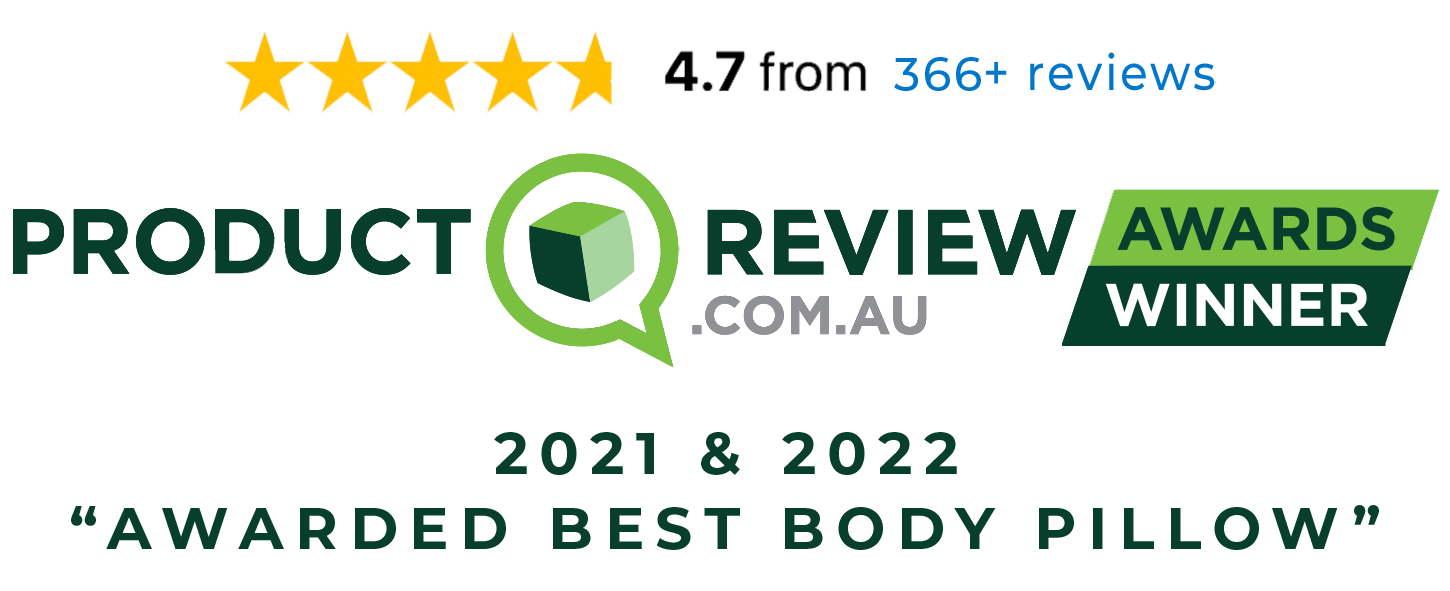 Skye T.
Verified Buyer
Game Changer
What a game changer! It is so comfortable and feels very supportive on both bump and back. I sleep so much better since using this and the best part is it doesn't take up half the bed like most full body pillows do.
Ria
Verified Buyer
Perfect Pregnancy Pillow
I'm obsessed with my pillow! It gives support for my bump and my back. Finally I can get comfy good night's sleep during pregnancy. I love how it doesn't take up the whole bed unlike other pillows. Highly recommend!
CPA
Verified Buyer
Can't live without this pillow!
After trying numerous pregnancy pillows this is the best I have tired. Very supportive of both stomach & back to give you a great nights sleep. Have not slept this well in months. So happy I bought this pillow.
Isabel C.
Verified Buyer
Best pregnancy purchase!
This pillow is amazing! At nearly $100 it's a bit of an investment but worth every cent. Both my back and my growing belly feel supported and comfortable throughout the night AND it doesn't get in the way of a morning snuggle with my partner!!
Lucy S.
Verified Buyer
Back pain saviour!
Absolutely loving the butterfly pillow! As a back sleeper I've struggled adjusting to sleeping on my side but this has helped ensure I don't wake up on my back and has helped hugely with my lower back pain! Highly recommend!!
Natalie M.
Verified Buyer
Every pregnant women's night lifesaver
I've tried 3 pillows but this butterfly pillow is the most effective among the rest as it supports your tummy and your back when sleeping side ways at night. Definitely recommended!